Flower Show Insiders Guide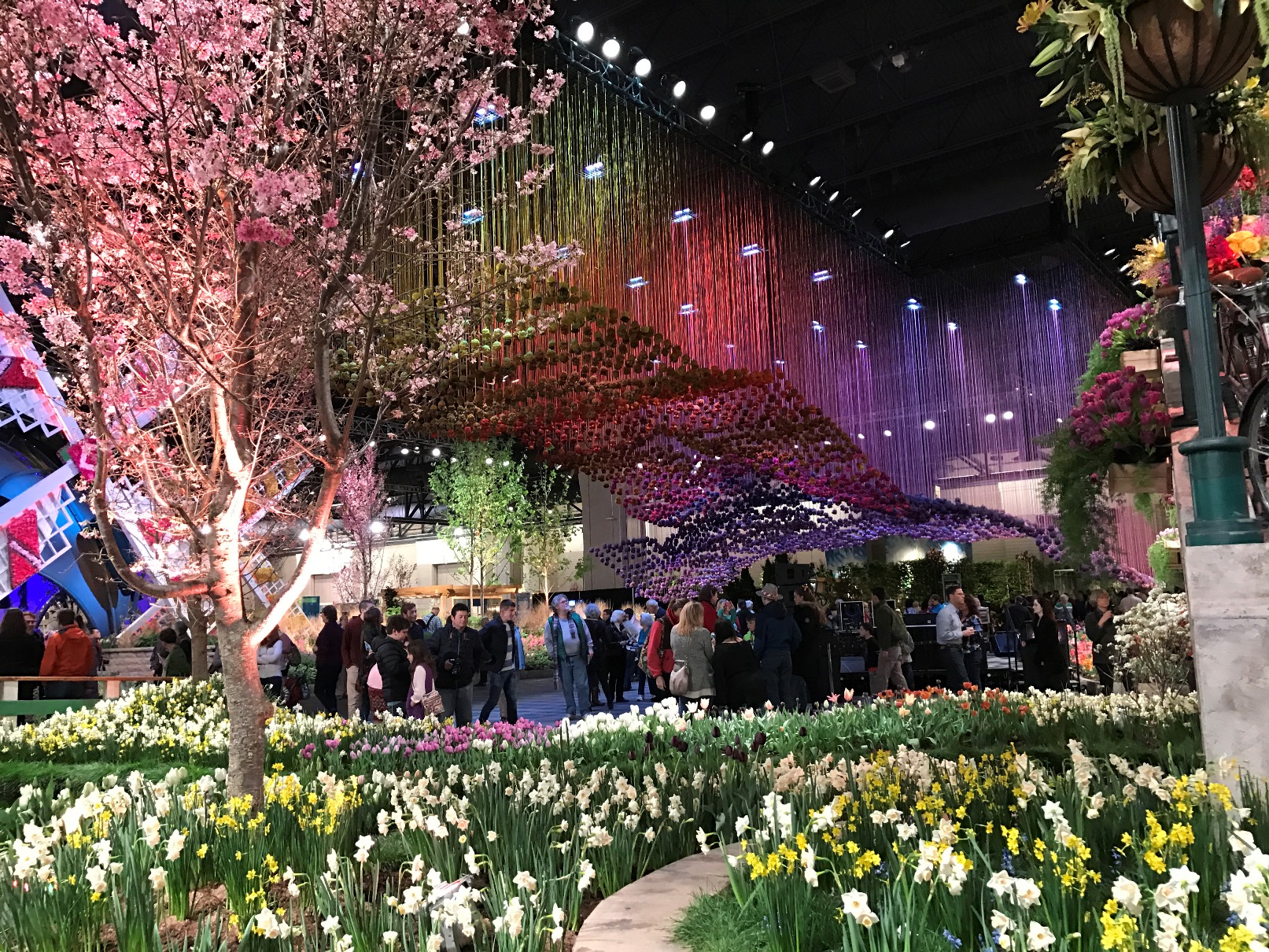 There is no better cure for the winter blahs than the immersive sensory experience that is the PHS Philadelphia Flower Show. Where else can you be transported to Lanikai Beach or Buckingham Palace just by riding an escalator? 2017 will mark my seventh annual show visit. Here's my Flower Show Insiders Guide, to help you navigate this huge Convention Center event.
Miniature Settings
Arrive as early as possible, wear comfortable shoes, bring a bag for giveaways and plan to spend at least four hours. Get a selfie at the sure-to-be-breathtaking entrance and then head to Miniature Settings before it gets too crowded. These are meticulously crafted landscapes that amateur gardeners spend ages creating for a shoebox-sized space. Your next stop is nearby, featuring exquisite jewelry and finely detailed "petal paintings"  crafted from organic materials.
Floral Competitions & Demos
Head back toward the entrance to enjoy the multimedia performance and then take a splendor break. Enjoy a snack and find a seat at one of the program talks to people watch. Budget at least an hour to shop and see floral demonstrations in the back half of the show. If you're a PHS Member, there's a free lounge plus free beverages and comfortable seating for the non-shoppers to relax.
Best of Show Aisles
The rest of your schedule depends on what you fancy: bonsai, floral arrangements, topiary, best in show specimens, international design, the landscape architect's showcase and much more.
The 2017 theme is "Holland: Flowering the World" and the show runs from March 11 to 19. You can save on the show ticket price, get free plants, attend year-round events and more by joining the Pennsylvania Horticultural Society.