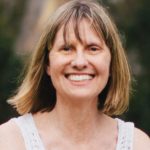 Welcome and thanks for visiting. I've been a true Philly fan since 2011. That's when our family began driving down from Jersey to visit our daughter who was attending college here.
What impressed me initially was not Philadelphia's history or diversity. It was the neighborhood murals!
Celebrating Public Art
I had never seen such a widespread embrace of public art. You couldn't walk more than two blocks without finding some joyous, life-affirming art gracing a wall, a window or even a trash can. I felt instantly at home here, and grateful that a job allowed me to relocate to the city.
Sharing my Discoveries
Though I've lived here over two years, I feel like I've only begun to explore what Philadelphia has to offer. I started this blog to share my discoveries, and to connect with others. I look forward to hearing from you.